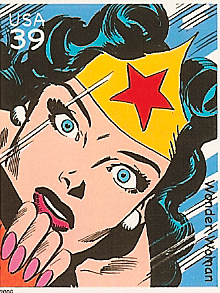 This post came from a discussion with one of my LinkedIn groups, the WPNG
The question was: How do you think women can best help other women succeed ?
I reflected on my experience and the result came with contrasted results.
In the same field, at around the same age, women can get caught into competition.
When they are NOT in the same field, or with different cultures, background, ages, I personally found it much easier to be naturally into cooperation.
4 skills that foster cooperation

1.NETWORKING 
We are quite good at networking ( the success of women social networks) .I belong to the Women's Professional Networking Group in Lyon and it's an ongoing source of inspiration, support and discoveries (plus it's great fun!)
2.SISTERHOOD 
We share the same issues regarding removing workplace barriers, overcoming gender inequity, stereotypes regarding family/career paradox, the role models and ancient archetypes of the woman being a nurterer, a domestic goddess, a mother, etc…We should be the best to give each other "peer support" 
(as long as you are not competing…)
3.EMPATHY & COMMUNICATION SKILLS 
We are quite good also at talking, sharing our feelings, giving support and feedback, bringing out our emotions, being "empathetic" 
4.NATURAL CHEERLEADERS 
We are used to promote others instead of our selves (our husband, partner, brothers,our children).Are we really encouraged to promote ourselves, assert who we are? From my coaching and training experience, there is room for improvement.

Why I also think women could be their worst enemies? 
I let you discover that in this brilliant article from The New York Times, January 11, 2009 
by Peggy Klaus who coaches executives and leads corporate trainings. 
"A sisterhood of Workplace Infighting" 

Over 15 years, workplaces will shift to a new generation of leaders. The GenY, the "millenniums" will hopefully transform Management and Leadership.Read this excellent Blog on GenerationY 2.0
We need to take this new opportunity to create a supportive and positive "safe net" for women to help each other. Well, that's what I believe and practice in my coaching!