"While preparing for my assignment as Speaker at Øredev 2009 I
worked with Marion Chapsal who acted as speaker's coach and mentor.
Marion switched between being a coach (encourage, challenge and
support) and being a mentor (give advice, share experience and
knowledge) depending on what was needed. Marion guided and supported me
through my preparations which helped me get it all done and to feel
confident when it was time for my presentation. Working with Marion
made be better structured in my preparations and I dared to be more
passionate about my topic which in turn resulted in a much better
presentation than if I had done things on my own."
December 11, 2009

Top qualities:
Personable
,
Expert
,
High Integrity
Bengt Wendel


hired Marion as a
Presenter's coach and mentor
in 2009

"I had the wonderful experience of being coached by Marion, and I
greatly admire the creativity and innovation in her coaching methods.
She helped me to gain some very important insights into my past,
present and future, that I have thought about and explored further ever
since. She is just what every coach should be – personable, open-minded
and very perceptive. I would definitely recommend her to anyone looking
for an outstanding coach, whether in business or their personal life."
October 18, 2009

Top qualities:
Personable , High Integrity , Creative
Kylie Sedon


hired Marion as a
Career Coach
in 2009

"Marion's creative flair makes her coaching sessions highly
enjoyable. The time flies! Her approach to discovering character
traits, motivators and hang ups with the use of figurines and cartoon
characters is unique and spell binding. An absolute must for anyone
looking for creative coaching."
October 15, 2009

Top qualities:
Good Value , High Integrity , Creative
"Marion is a seasoned coach, able to quickly create a trusting
environment where coachees can explore their development potential,
able to constuctively challenge individuals to address specific areas,
able to objectively identify areas that the individual should consider
for personal development. Marion is also a collaborative colleague who
willingly shares her insights and approach with others and encourages
fellow coaches in their own approaches."
March 9, 2009

Top qualities:
Personable , Expert , Creative
Cora Lynn Heimer Rathbone


hired Marion as a
Coach from 2006 to 2009 at Cranfield University
"Marion helped my team re-examine our working relationships and
determine a more productive and collaborative approach to our work.She
is highly creative and intuitive and skilled at gently but firmly
challenging where necessary."
September 19, 2009

Jon Chapman

, Visiting Fellow
, Cranfield University

" I experienced Marion in her capacity as a consultant at EM Lyon.Marion's ability to engage people to achieve results is extraordinary and her interpersonal skills are of a very high standard.Taking part in the Personal and managerial Development Seminar with Marion was a very joyful ride yet very professional and effective. I can recommend Marion for similar assignments." February 2008
Top Qualities: Great Results, Personable, Creative
Andreas Hertzenberg – Executive MBA now Country manager Champion Europe
"I had the pleasure of attending a personal development course lead by Marion during my MBA. With our class' broad mixture of different cultures and personalities she demonstrated great professionalism and high level of ethical standards. She exhibited clear presence and showed a sincere passion about her work. She is an dedicated, constructive and insightful coach with inspiring abilities. I can recommend her unreservedly." 
Silje Ingvoldstad – Executive MBA now SE Technical Projects at Cisco Systems
Delivering Results is a Top priority, along with experiencing an exciting and playful process.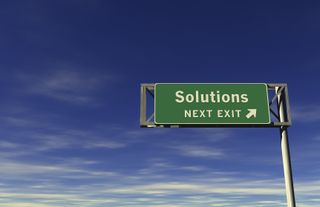 But Results come first!
What are the changes you want to see?
How to achieve your goals?
One step at a time
Building on Your Strengths
Using Feedback
Exploring new skills with playfulness and creativity
Practicing, Practicing and again Practicing!
(Video , personal assessment tools , mini 360°Feedback from peers group.)