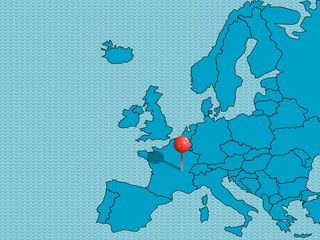 I live in Lyon, France.
More exactly, I live in a little village in Beaujolais, 30 km north of Lyon.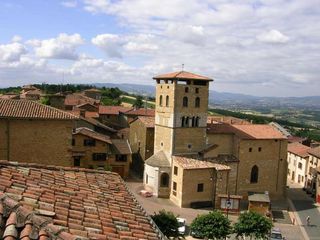 The Beaujolais spans approximately fifty kilometers along the Saône
River, sandwiched between Burgundy to the North and Lyon to the South.
This region is perfectly situated between Paris and the Mediterranean:
The Alps, Switzerland and Provence are only 2 hours drive away, as is
Paris by the TGV. A visit to Mediterranean coast and the Cote D'Azur is
just 3 hours by car.
45 minutes from Lyon Saint Exupéry International Airport!
Another way to present myself?
The Story of the 3rd Mariochka.
Once upon a time, there was a little girl, born a little too soon in the winter 62, in Lyon " cours de la Liberté" (Freedom Way). Since she arrived 2 weeks earlier than expected, there was no room anymore at the planned Maternity Hospital. Instead, she was born at Clinique Sainte Marie-Thérèse, far, far away from home. Her mother decided to call her after this clinic, because she had planned no name for a girl…
After two other daughters, came the 3rd mariochka…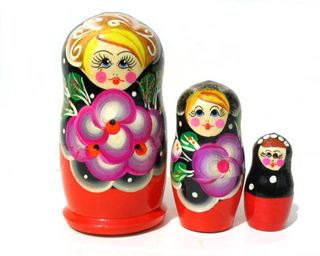 It started with a huge disappointment…"Oh, non! Pas encore une fille!" ("Oh no! Not another girl!")
The two sisters decided to switch her too long and too old fashioned catholic name Marie-Thérèse to "Marion", which was the French name of an American character , "George" Fayne, in the popular Nancy Drew Mystery Stories series ( actually, I could have been named George , just like my father!).
Here is a description of the character "Her real name is Georgia, although no one calls her that except her parents. (Ha!) She has short black hair and brown eyes. She's a tomboy, athletic, and is not easily scared when involved in Nancy's sleuthing." Funny that my sisters called me this way!
Marion is also very close to "Marionette" = Puppet
Excellent material for therapy! Wrong sex, wrong name, wrong place and wrong timing!
Since then, the little Mariochka always tried to please, to be a wonderful  surprise instead of a huge disappointment or at least to make herself as little and nice as possible. She made the clown, and tried to be a good girl too.
She studied hard to fit in the scientific academic achievements standards of her parents (both Doctors), entered a "Grande Ecole", studied business administration and became free when she started again from scratch in Drama School and started a personal development Journey, involving rebirthing, NLP, transactional analysis, gestalt and art therapy (and hugging trees and horses!)
What did she want to do when she grows up? A clown,  a comic book writer, a travelling pigeon…or an interpretor
When she was a teenager, she discovered travels, traveling to Cambridge every summer, to Germany, to Finland, to Italy, to the USA. The English language became her adoptive mother tongue and the language of freedom and happiness.
She studied in Sophia Antipolis, near Antibes. Came back to Lyon. Got pregnant, graduated from business school, got married, lost her father, gave birth to her first child, studied theater, lost her mother, gave birth to her second child, moved to Aix-en-Provence, struggled with an abusive relationship, divorced. She lived in the United States and studied to become a professional rebirther, lived in a community, experienced plenty of New Age techniques, explored spirituality in Bali and in the woods of Connecticut. She came back to Lyon and started a fresh, alone, with her two young children and an immense appetite for happiness and a drive for success and achievement!
This was when she started her career as a communication and leadership consultant for international executives, and especially for women who want to find their place, their role and their identity at the workplace.
As in the fairy tales, that's also when she met her God Mother, the woman who would become her Mentor and her adopted mother, Marie-Claire Gaittet. (Gaittet means Joyfulness, happiness in French…)
Almost at the same time, in 1992, she met the man who would become her husband and the father of their three other children, her Prince Charmant!
Together, they have seven children…, including twins.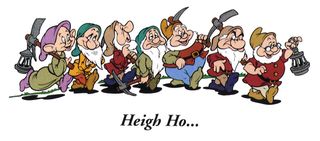 But that's another story…you can also read at Demeter and Artemis.
Thank you for reading this very personal introduction. I found out that I really enjoyed it when people I worked with shared elements of their personal story with me, so I figured you would enjoy it, too!
Now you know that I'm not perfect, 🙂  that I struggled to gain confidence and balance and it's an ongoing process which involves  patience, care, coaching, mentoring, training, supervision and also a good dose of humor!